Welcome to Midpaco.com
Thank you for visiting our web site! If you have a user login and password just click the ordering tab and input your information. If you are not currently set up or are visiting us for the first time just click on catalog to view all of our products. If you have a problem at any time please call our customer service at 989-496-3360 or toll free at 800-968-3322.

---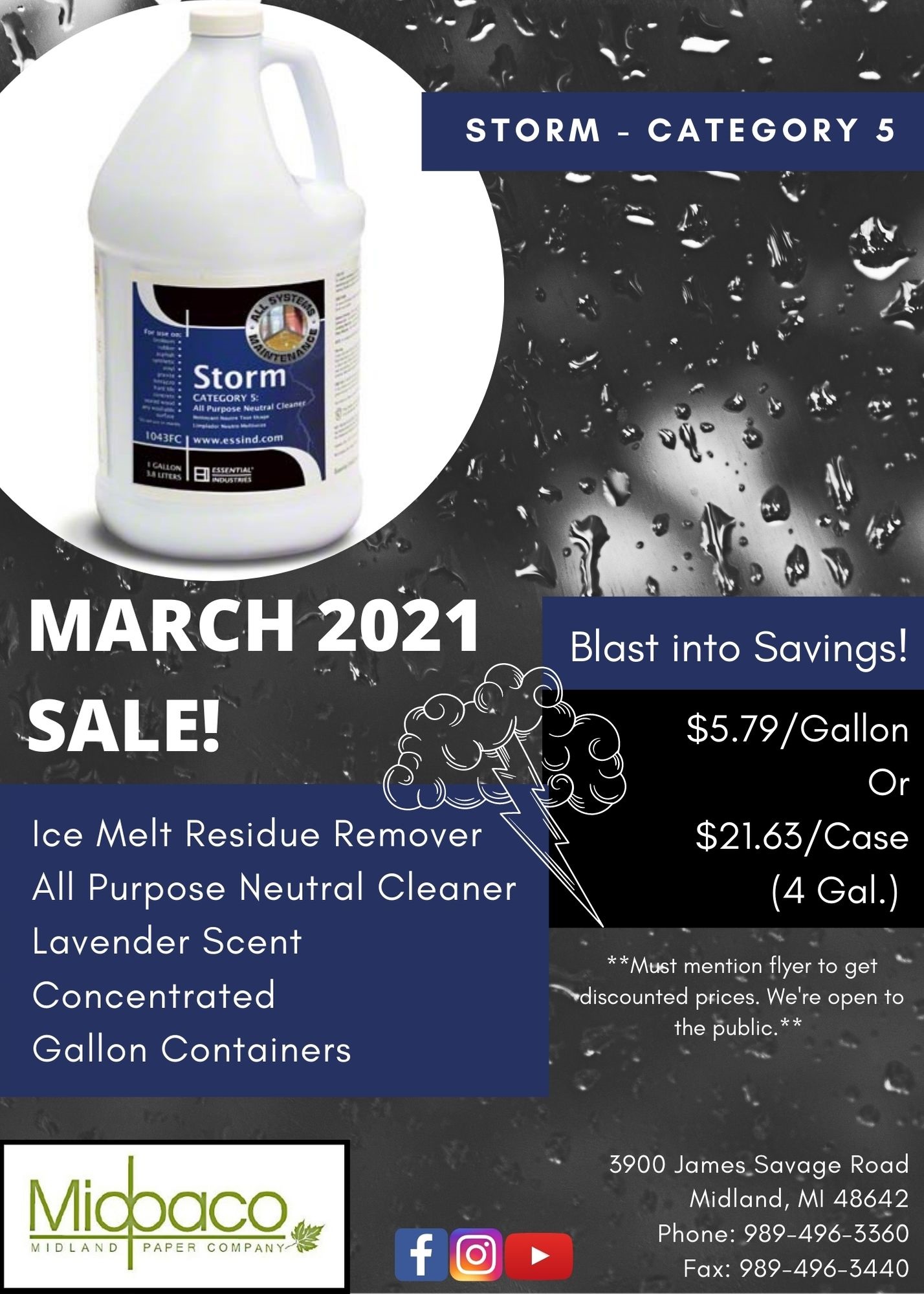 ---
Delivery Area/Schedule
Midpaco delivers to Midland daily. Saginaw, Bay City, and surrounding areas on Wednesdays. Mt. Pleasant, Beaverton, Alma, and surrounding areas on Thursdays. If you are located outside of the delivery areas your shipments will go via UPS ground and shipping charges will be added to your invoice, unless other arrangements have been made.
Minimum Order
$150 minimum is requested for out of town deliveries.
Terms of Sale
All accounts are COD (cash on delivery) until a signed, completed Midpaco Credit Application is received and approved by our credit department. For more information on our credit policy, call 989-496-3360. Accounts with past due amounts at the end of the month will be subject to a $25.00 service charge per month.
Pricing
We will always be competitve. If your needs require special pricing please contact your your sales representative or customer service with details.
Visa and Mastercard accepted
Please put your credit card number, expiration date, and name in the comments section upon completing your order.
Back orders
Will be delivered ASAP, or on the next area delivery day.
Return Goods
If you must return products to Midpaco, PLEASE: 1) Call your Midpaco customer service or sales representative to give details for return. 2) Merchandise must be in full cases or units, as shipped, and in good condition. 3) Returns are subject to a 20% restocking fee. 4) Your Midpaco driver will pick up a return on your next delivery day. Merchandise must be ready for pick up at this time. 5) The following are NOT returnable: Special orders, merchandise kept over 30 days, items whose shelf life has expired, used merchandise.
Guarantees and Warranties
All manufacturers' warranties are passed directly to our customers. All merchandise is sold without warranty or other liability of any kind, except as expressly stated on, packaged with, or accompanying such products. In no event shall Midpaco be liable for any special, consequential, or punitive damages; and the companies liability on any claim for loss, or damage arising out of, or connected with the sale, resale, or use of any products shall in no case exceed the selling price of such products, or parts therof involved in the claim. ALL MERCHANDISE IS SOLD WITHOUT ANY IMPLIED WARRANTY OF MERCHANTABILITY OR OF FITNESS FOR A PARTICULAR PURPOSE.
– Catalog is list pricing
– Call us for a quote
"We will always be competitive."